- London Guide
London is the capital and largest urban area in the United Kingdom. Today the bulk of this conurbation forms the London region of England and the Greater London administrative area, with its own elected mayor and assembly. London is one of the world's leading business, financial and cultural centres, and its influence in politics, education, entertainment, media, fashion and the arts contribute to its status as a major global city. London's population draws from a wide range of peoples, cultures, and religions, and over 300 languages are spoken within the city. As of 2006, it had an official population of 7,512,400 within the boundaries of Greater London and is the most populous municipality in the European Union. As of 2001, the Greater London Urban Area had a population of 8,278,251 and the metropolitan area is estimated to have a total population of between 12 and 14 million.
London Shopping
Knightsbrigde is the home of British haute couture. In this area are based 2 of the most famous store departments in London, Harrods and Harvey Nichols. Also in Knightsbrigde you can find a variety of well known designers stores and porcelain stores. All this items come in the highest prices.

Bond Street it was named after Sir Thomas Bond, who was a major business man during the 17th century. It is separated in two areas, old Bond Street and new Bond Street. Despite the name the new Bond Street dates as far back as the 18th century. In this shopping area you can find stores of well known designers such as Versage, Prada and Fahri.

Covent Garden is more of a trendy shopping area within London that is actually dated at the Medieval ages. Now it has lot of great designers stores and little boutiques. You can make a nice break from shopping in one of the make quaint cafés and restaurants that are all over the area. It is famous for the live street entertainment.

Oxford Street is a massively busy area of London and has one of the highest concentrations of shops in the world. It is visited by more than 200 million visitors per year! You will find many of the high street stores here - Marks and Spencer, John Lewis and the great HMV record store.

Last but not least is the Regent Street. In this street you can find the most luxurious stores in London such as the world famous Liberty Store. The last is set in a Tudor style building. You will also find a number of high street stores within Regent Street, including Laura Ashley, Next, French Connection and also more international acclaimed stores such as Benetton and Zara.
London Sightseeing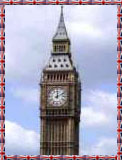 The Changing of the Guard at Buckingham Palace and on Horse Guards Parade are free displays of colourful Royal pageantry. In August and September Buckingham Palace itself is open to visitors. Take a look at the Houses of Parliament and the famous clocktower that houses Big Ben. Other must-see London sights include the London Bridge and nearby Tower of London with its colourful 'Beefeaters', British Museum, Princess of Diana's memorial and Madame Tussauds. Of course, you have to ride the London Eye - the new landmark for London! London has also some of the finest parks in the world.
London Museums

London is the home of many world-class museums and art galleries. There are over 300 to choose from, ranging from the traditional to the hi-tech. Most of the main London museums are free to enter. Here are the ten most popular museums in Britain's vibrant and exciting capital city:British Museum, Science Museum, Tate Gallery, Victoria & Albert Museum, National Gallery, Imperial War Museum, Natural History Museum, National Maritime Museum, London Transport Museum, Museum of London.
London Accommodation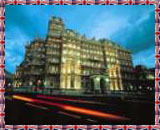 You can find more information about accommodation in London here.